About Pharmaceutical Chemistry
The department of Pharmaceutical chemistry is mainly concern with taking Theory/ Tutorial/ Practical in the subjects of General Chemistry, Pharmaceutical Chemistry, Organic Chemistry and Medicinal Chemistry for the undergraduate students in the four year B.Pharm Course. In this department mainly undertaking experiments such as identification of organic or inorganic compound by qualititative & quantitative analysis in Organic Chemistry laboratories. Moreover students do experiment like synthesis of drug or compound in Pharmaceutical Chemistry laboratories. The department of Pharmaceutical chemistry offers excellent infrastructure with well equipped laboratories and knowledge in the form of a vast collection of relevant books and Journals. The department has received research project grants from MUMBAI University and the faculty is also involved in research activities in the field of Synthetic Chemistry, Natural Product Chemistry & Pharmaceutical Analysis. .
Achievements
A
HOD's Desk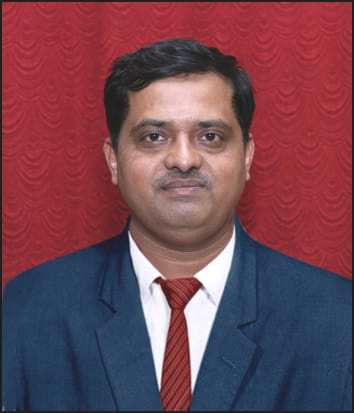 Mr. Amol B. Khade
Asst. Prof. & Head
Welcome to iip. Let me first congratulate the students seeking admission to our Pharmacy Courses and their entry into the technical world for a prosperous career.
I extend my best wishes for their bright future. iip is committed to uphold high standards of Technical Education.
Our guiding principal is constant change, motivation and upgradation, creating state-of-art knowledge infrastructure for our students, installing in them the ability to learn so that they can face any challenge any where.