About Pharmacology
Pharmacology is the study of drugs. It involves examining the interactions of chemical substances with living systems, with a view to understanding the properties of drugs and their actions, including the interactions between drug molecules and drug receptors and how these interactions elicit an effect. Pharmacology provides the scientific basis and principles for a variety of special applications, such as the study of drug actions in the health sciences, the use of drugs as therapeutic agents in medicine or as tools in scientific research, and the development and regulation of pharmaceuticals. Pharmacology is a multi-disciplinary science with many subspecialties including clinical pharmacology, cardiovascular pharmacology, behavioral pharmacology, neuropsycho pharmacology, pharmacogenetics, and pharmacoeconomics, to name a few. Screening of medicinal plants for pharmacological action. Study of toxicity profile of various herbal and synthetic formulations. In this direction, the department aim is to train student for productive and successful careers in pharmaceutical industry, academia, research and public sectors. A multi compartment animal house is well furnished and designed to provide appropriate capabilities of housing for experimentation through weaning. It is built as per CPCSEA guidelines for housing small laboratory animals such as mice, guinea pigs etc for routine practicals and pharmacological experimentation.
Achievements
a
HOD's Desk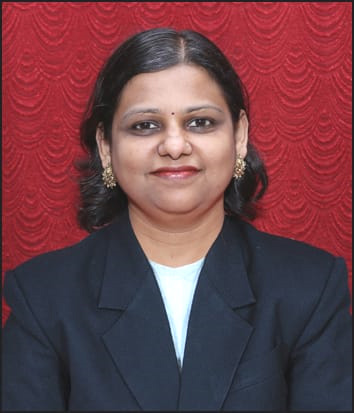 Mrs. Medha Amol Khade
Asst. Prof. & Head
Welcome to iip. Let me first congratulate the students seeking admission to our Pharmacy Courses and their entry into the technical world for a prosperous career.
I extend my best wishes for their bright future. iip is committed to uphold high standards of Technical Education.
Our guiding principal is constant change, motivation and upgradation, creating state-of-art knowledge infrastructure for our students, installing in them the ability to learn so that they can face any challenge any where.