About Pharmacognosy
Pharmacognosy deals with medicines derived from natural sources and it involves the study of the physical, chemical, biochemical and biological properties of molecules of natural origin, obtained from plants, animals, minerals and marine sources so as to ascertain their potential as lead drug molecules. OUR OBJECTIVES To investigate natural resources for biological applications. To emphasize on the morphological and microscopical distinctions between two closely related plant species. To develop new herbal formulations and cosmetics. To standardize herbal extracts and herbal formulations. To carry out reverse Pharmacognosy of Traditional Indian Medicines. To develop medicinal plant garden, catering to the need of students.
Achievements
A.C. 2018-19
HOD's Desk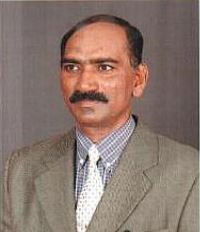 Dr. Basavaraj. C. Hatapakki
Asst. Prof. & Head
Welcome to iip. Let me first congratulate the students seeking admission to our Pharmacy Courses and their entry into the technical world for a prosperous career.
I extend my best wishes for their bright future. iip is committed to uphold high standards of Technical Education.
Our guiding principal is constant change, motivation and upgradation, creating state-of-art knowledge infrastructure for our students, installing in them the ability to learn so that they can face any challenge any where.